What's up all you hardforkers?
It's been 8 months of all the cryptos, all the time now.
My brain is now completely hardforked with
Bitcoin
$BTC
+50 alts coins.
I have jumped into cryptocurrency full time with a passion that I once had for animation. That drive I now  have it for Bitcoin and things related to cryptocurrencies and its adoption. When I entered the crypto-space I researched Bitcoin to a moderate overall understanding. I was instantly drawn to the potential and revolutionary nature of crypto and immutable ledgers on the blockchain. This led my research to areas where my animation creation skills could be part of a crypto project in conceptualization, visualization, community building,   marketing  content along with strong fundamental analysis.
Augmented Reality Crypto
$AIRX- aircoins.co
The easiest and most basic explanation is Pokemon go!, an augmented reality (AR) mobile phone game for cryptocurrencies. If you don't know the game, its a treasure hunt using your phone and GPS as a digital tracker/divining rod. Run around your hood with your friends collecting cartoon characters (digital assets). What if the digital assets had some monetary value? What if you gave people money to play your game?? Well those were the questions the Aircoins guys came up with answered with Aircoins.
 The Technology
Augmented reality games are very progressive and being adopted in almost every form of mobile device media, as well combining it with cryptocurrencies doubles it up in the leading edge of technology department. Not mention that AR is more widely adopted than Virtual Reality solely due to equipment. Everyone has a mobile phone and nearly anyone has a VR device. When you download the game it automatically creates a secure multi coin wallet on you mobile device.
There is joke in the Telegram you can sell your mining rigs and buy a bicycle as the most effective way to mine Aircoins.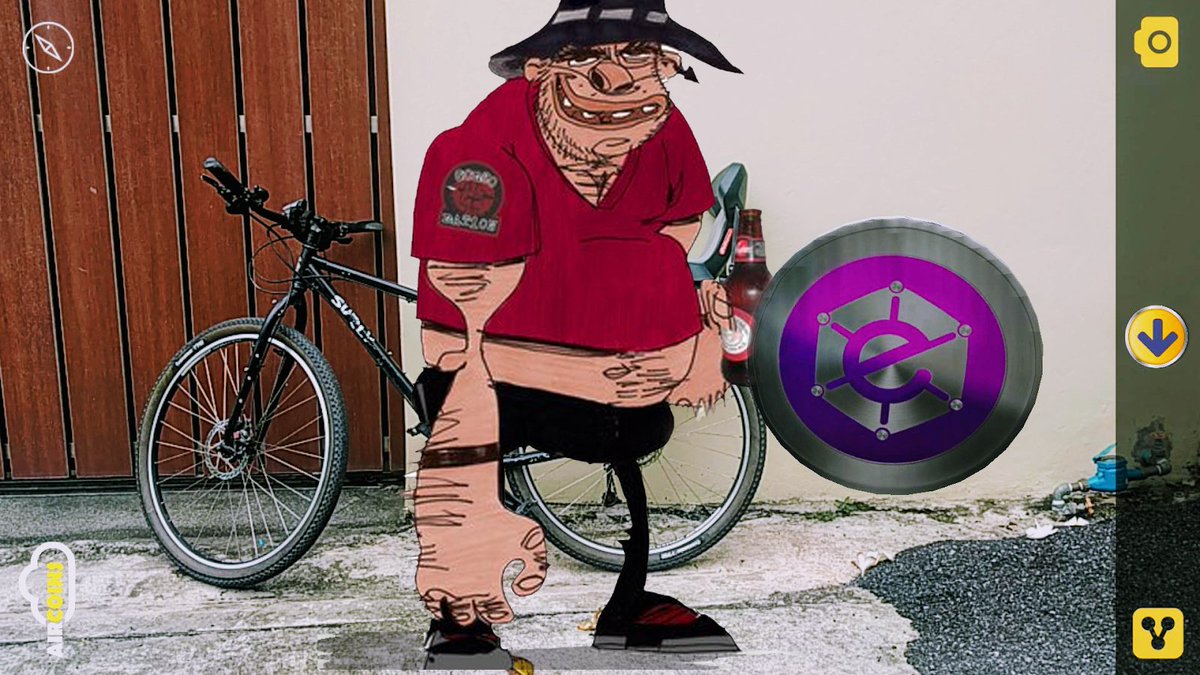 Virtual Reality Crypto
$MANA- Decentraland
A resort for cannabis connoisseurs 
An artistic style lounge for cannabis smokers to hang around, talk non-sense, and view the world from a different lens.

Create the definitive centre of education in Decentraland.
BBC radio interview with District leaderJames Aston
Content creation for VR and Media
A series of workshops is being designed and built and collecting faculty partners
Script writing -film-tv-video games-VR
Storyboarding-film-tv-video games-VR
Design/ Art direction
Composition, Layout, cinematic
Pipeline development
Programming for pipeline
Cgi modeling
Filming for live action
2d animation
3d animation
Visual Effects
Programming for video games
Digital compositing
Music, sound effects and cinematic scoring
in
Developemnt
Gaming rooms being built in collaboration
Poker, Puzzles, Gambling
Hardforking.com
$DBET- DecentBet
So this stuff has been keeping us busy and only getting busier, but that ok we are ramping up operations and getting more efficient as we develop these projects along the way.
Lotsa love from
Your Pal Johnny Cryptocoin Gonzo